A MCAP-LP designation is a professional Addiction credential for persons who hold a minimum of a Master's degree in a related field.**
This fully integrated online program is designed for MCAP candidates who are currently Florida Licensed Professionals such as: Licensed Clinical Social Workers, Mental Health Counselors, Marriage and Family Therapists, Psychiatric Advanced Registered Nurse Practitioners (ARNP) or Physicians or Physician Assistants. Look no further for the latest content related to addiction, ethics, supervision, plus up to date content in Recovery Management. Students will acquire selected professional textbooks and reference materials as the basis for their own personal career library in the fields of behavioral health and addiction treatment. (Students must purchase Textbooks separately; see each course for details.)




Purpose: to provide comprehensive course work in addiction, recovery support services, co-occurring issues of mental illness and addiction plus the neurochemistry of addiction. Students completing this certification training will be prepared to provide Clinical Supervision plus direct clinical addiction services and oversee recovery management and support in a variety of addiction and behavioral health settings.
Requirement: MCAP applicants must complete and document a minimum of 161 hours of training, with a minimum number of training hours in each performance domain. The Florida Certification Board accepts all hours from NET Institute as a Single Source Educational Provider since 1997.  The NET Institute has helped hundreds of students meet their educational requirements for credentialing in the growing field of Addiction. MCAP areas and hours:
Licensed professionals seeking the MCAP- LP training hours from NET Institute must complete and document the following training areas and hours:
16 hours related to Clinical Supervision Core Competencies
145 hours allocated among the SAMHSA Transdisciplinary Foundations as follows:
Understanding Addiction – knowledge about substance use disorders. 45 hrs.
Treatment Knowledge – treatment and recovery models. 45 hrs.
Application to Practice – applying treatment knowledge to practice. 35 hrs. (NET Institute)
Professional Readiness – issues on self-awareness, cultural diversity, and ethics. 20 hours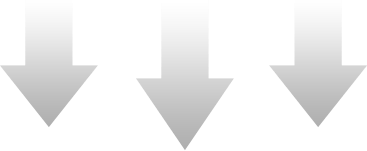 Full MCAP-LP Program includes 16 Courses:
10 hrs | Addictive Patterns
15 hrs | Authentic Recovery
15 hrs | Compulsive Gambling
05 hrs | Co-Occurring Disorders
15 hrs | Cyber Addiction
05 hrs | Domestic Violence
15 hrs | Family Dynamics and Recovery
15 hrs | Resiliency and Self-Repair
05 hrs | Recovery Support Services
16 hrs | Clinical Supervision Competencies
15 hrs | Neurochemistry & Addiction
15 hrs | Drugs:Uppers & Downers
15 hrs | Drugs and Addictive Behavior
15 hrs | Patterns of Abuse And Treatment
10 hrs | Addiction Care: Early Recovery
10 hrs | Elderly Substance Abuse
NOTE: Meets the educational requirement for Reciprocity in 70+ other IC&RC jurisdictions for the Alcohol and Drug Counselor (ADC) credential if a candidate chooses to make application.
Individuals holding the MCAP are recognized as holding the practice rights of a "qualified professional" per Chapter 397, F.S.
** Candidates for certification MUST hold a degree in a related field. Related fields are- Counseling, to include:
Addiction Studies/Counseling
Marriage and Family Counseling
Mental Health Counseling
Pastoral Counseling
Rehabilitation Counseling
Recreational Therapy/Counseling
Psychology, to include:
Art Therapy
Music Therapy
Expressive Arts Therapy
Social Work, to include:
Advanced Nurse Practitioner with psychiatric specialty