Serving a Growing Demand for Quality Addiction Recovery Education
For over twenty years NET Institute has provided a range of education and training in Addiction, Counseling, and Recovery Support Services, along with various specialized subjects. We have offered live counselor training programs, annual training conference events, and full service Online training since 2009.
People who are seeking Certification will need to fulfill requirements in three areas:
Educational hours
Work Experience
Proof of Clinical Supervision
STEPS IN THE CERTIFICATION PROCESS
1
Education:
To document your Educational hours, NET Institute provides you with official Certificates of Completion you can download and print out immediately when you finish each course. You will submit copies of your Certificates when you fill out your official application to the certification board in your state or region. Your Certificates of Completion will include your name and completion date, plus name of course, subject content area and the hours awarded as CEUs or Continuing Education Units.
Example: Patterns of Abuse and Treatment 15 hours total: 10 hours Treatment Knowledge and 5 hours Treatment Planning
2
Work Experience:
Keep good records of your work experience and dates that align with the certification board of your choice. The length of time you must document depends on the level of the certification you are seeking
3
Clinical Supervision:
Typically you can arrange to have this type of Supervision at your place of work. Clinical Supervisors must meet certain requirements specified by the certification board of your choice.
*
Note:
We recommend you visit the website of the certification board of your choice and download their requirements so you can begin with the end in mind and track your progress in meeting their requirements.
Addiction Certification Boards have similar requirements, but they may also have their own unique required hours in a certain area like HIV or Ethics.  Students who want certification need to check with the Boards that have oversight in their State or Country. We advise that you do your research ahead of time.
NET Institute is a recognized training provider by many Certification Boards, including NAADAC and both the Florida and the Georgia Certification Boards (IC&RC).
We provide 1) continuing education, 2) professional development, and 3) a variety of coursework for members of the NET Recovery Care Association and other interested individuals.
New Website and Learning Management System:
To serve a growing demand for quality Addiction Recovery education we have redesigned our website and Learning Management System to make our courses easily accessible and available to people with diffrent needs and goals.
Individual Course Categories:
To better serve our Florida Residents:
We have identified specific courses within our Course Categories which you can use to meet your goals regarding the Florida Certification Board www.flcertificationboard.org.
Peers Serving in Recovery:
1
Certified Recovery Support Specialist (CRSS)
The purpose of NET Institute's CRSS Program is to provide students with 75 hours of integrated training in addiction recovery support services. This training covers the areas outlined by FCB on topics such as: Legal and Professional Responsibility, Re-engagement, Crisis Support and Safety, Resources Linkage and Follow-Up, Practical Living Skills and Social Development, Stages of Addiction and Recovery, Brain Chemistry and Pharmacology and Co-occurring Disorders.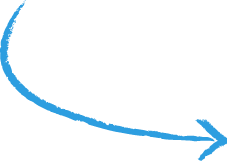 CEUs
CEUs Provided for Florida Board of Health Licensed Professionals: Clinical Social Workers, Mental Health Counselors, and Marriage and Family Therapists. Provider # 50-1431     All CEUs reported to CE Broker.