NTI aims to identify and encourage community-based and faith-based organizations/ networks from the grassroots level on up to provide critical services throughout the continuum of care for addiction and substance misuse. Prevention, treatment services and recovery support services are in great demand as alcoholism and substance use disorders continue to increase.
NTI has had the privilege of serving nationally for the Center for Substance Abuse Treatment (CSAT) which is part of the US Department of Health and Human Services agency known as SAMHSA (Substance Abuse and Mental Health Services Administration).
Dr. Jean LaCour, NTI's co-founder, has been on CSAT's national steering committee for its "Partners in Recovery" initiative helping to differentiate and validate recovery support services from addiction treatment services. Nationally Dr. LaCour promoted the Access to Recovery Program (ATR) and helped to procure $21 million in funding for Florida where she served as the ATR State Coordinator for Recovery Support Programs.
NTI leadership has participated on Advisory Boards of the NATTC, National Addiction Technology Transfer Center and the Southern Coast ATTC /Addiction Technology Transfer Center.
Dr. LaCour and other board members have been frequent workshop presenters for the Florida Alcohol and Drug Abuse Association (FADAA) and nationally for NAADAC, The Association of Addiction Professionals.
In response to increasing interest by governmental agencies, NTI has become a catalyst for involving recovery support service providers with traditional clinical addiction treatment in Florida and other states.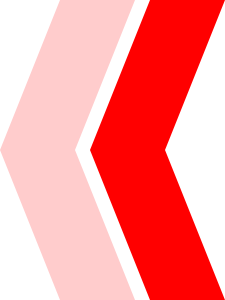 The NET Institute has always had a global mission and perspective. In 1997, the NET co-founded ISAAC, the International Substance Abuse and Addiction Coalition, a UK based charity with one thousand members in over 100 nations. Dr. Jean led ISAAC as President for eight years.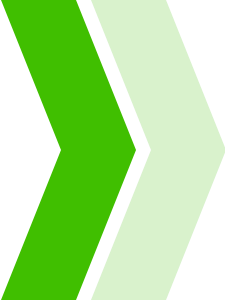 NTI's first international training partner was OPORA, a Russian addiction training organization based in Moscow that has issued more than 6,000 NTI – Opora certificates.
In October 2009, NET Institute marked a 10 years of addiction training in Egypt in English and in Arabic working with our longtime partner Dr. Ehab El Kharrat, founder of The Freedom Drugs and HIV Programme and the ISAACS training center serving hundreds of students.  NTI offered the first professional addiction examination in the Middle East. NTI provided the examinations in Arabic for qualified candidates. In total, 110 people from 12 Arab nations sat for the exam with 88 receiving a passing score. Exam protocols were overseen by staff from the United Nations, the NET Institute, The Freedom Program and the University of Alexandria law school. Exams were graded by the Florida Certification Board (FCB).
In addition, the World Federation of Therapeutic Communities (WFTC), based out of New York City, worked with NET Institute to offer credentials to successful candidates through their WFTC certification board. The Illinois Certification Board contributed to this effort by making their exam study guide available. The Egyptian team translated culturally appropriate sections into Arabic for use during the exam prep sessions.
NTI has partnered with the World Federation of Therapeutic Communities (WFTC) since 1997. Dr. Jean LaCour was a member of the WFTC Executive Committee for many years and presented in international addiction conferences in Colombia, Chile, and Mexico.
In 2008, Dr. LaCour participated in the United Nations Workgroup on Drugs and Crime held in Vienna, Austria. Participants crafted and proposed three UN resolutions relating to addiction treatment and recovery. Other workgroups followed, and she participated in UNGASS, the UN General Assembly Special Session on Drugs and Crime in New York City in 2016.
Dr. LaCour's focus and advocacy have taken her to Russia, Ukraine, Kazakhstan, Kyrgyzstan, Belarus, Latvia, India, Egypt, Ivory Coast, Pakistan, Israel, Columbia, Peru, Nicaragua, Mexico, Jamaica, Cuba, Spain, Switzerland, Netherlands, England, Sweden, Poland, Austria, Czech Republic, Bermuda, Myanmar, Malaysia, Singapore, and Cambodia.