Florida Certification Board (FCB) APPROVED Integrated Online Self-paced Training
Fulfills all Educational requirements to become a Certified Recovery Support Specialist
Certified Recovery Support Specialists (CRSS)
Leverage your Personal Recovery Experience in the new Behavioral Health field. Work at your own pace from home or office to achieve your goals. 24/7 access to the latest Research Based training in Recovery Management. Complete your online training in 8 weeks with just 9.5 hours of study per week.
Begin now!  Gain the Confidence to pursue a Florida Certification in Recovery Support!
The Florida Certified Recovery Support Specialist /CRSS designation is an entry-level substance abuse (addiction) credential for persons who use their lived experience to assist clients to achieve and maintain recovery from addictions.
 Note: 'lived experience' is not defined as being a "peer" in personal recovery from substance abuse, addiction, or a mental health disorder. Rather, FCB recognizes a range of caring people, helping professionals, and staff of community or faith based organizations, including criminal justice, etc., who will benefit from training and credentialing to better serve people receiving Recovery Support Services and/or treatment within Behavioral Healthcare services.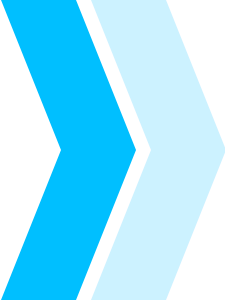 Florida Certified Recovery Support Specialists may provide assistance to employers, health care providers, recovery community organizations, government entities, and other practitioners in the addiction and mental health fields.
Purpose: The purpose of NET Institute's CRSS Program is to provide students with 75 hours of integrated training in addiction recovery support services. This training covers the areas outlined by FCB on topics such as: Legal and Professional Responsibility, Re-engagement, Crisis Support and Safety, Resources Linkage and Follow-Up, Practical Living Skills and Social Development, Stages of Addiction and Recovery, Brain Chemistry and Pharmacology and Co-occurring Disorders.
Full CRSS Training includes 8 Courses:
05 hrs | Recovery Support Services
15 hrs | Recovery Management
05 hrs | Street Drugs Overview
10 hrs | Addiction Counseling Practices
05 hrs | Co-Occurring Disorders
05 hrs | Domestic Violence
15 hrs | Authentic Recovery
15 hrs | Ethics: Recovery Management
Course Texts and Materials:
Course material is included based on NET Institute copyrighted training materials, and public domain content. One textbook must be purchased. You may choose paperback, hardback or Kindle versions using the links provided:
Recover to Live – Christopher Lawford Purchase Here
You will receive a Certificate of Completion for EACH Course listed. Each course comes with Continuing Education Units/ Hours recognized by the Florida Certification Board plus this extensive list of other outstanding Professional Addiction Certifying Boards (Georgia, NAADAC,etc.).
This training program will prepare students for FCB's state level credentialing process that includes 75 hours of content specific training, a minimum of a high school diploma or general equivalency degree as well as 1,000 hours of volunteer or work related experience.
For more information and instruction on earning this credential please see: The Florida Certification Board
Start your Program Today
Purchase the Full 75 Hour CRSS Program for only $499.00
Students will:
learn the role of the RSS.
understand Recovery Oriented Systems of Care and resource linkage.
understand the effects of street drugs on the brain and body.
review addiction counseling practices and co-occurring disorders.
learn crisis intervention strategies and signs of domestic violence.
become aware of ethical standards and practices for the RSS.