Being aware of and adhering to ethical standards is vital in supporting client progress. Designed for counselors and recovery support staff.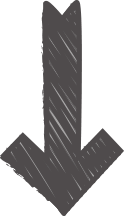 = A Course that INCLUDES the Course Curriculum.
= A Course that INCLUDES Video Ccontent.
= A Course that REQUIRES the purchase of a Book.
READ MORE = A page that includes details about the course – go ahead and click!

Ethics: Addiction Counseling
10 hrs | $85.00
This course finds the best solutions in ethical areas where there often seem to be no right answers. Topics include the therapeutic relationship, harm reduction, cultural and spiritual dimensions of treatment and more.

Ethics: Cultural Competence
5 hrs | $60.00
This brief introductory course, by leading addiction experts, seeks to shed light on various cultural issues. It is meant to stimulate further study and research into this rich and meaningful aspect of our selves and others.

Ethics in Recovery Management
15 hrs | $105.00
Be introduced to ethical concepts and legal issues, outline a model of ethical decision making, and provide possible scenarios where these types of decisions must be made.
MORE COURSES – COURSE CATEGORIES – READ MORE