The first priority of "The NET" is to NURTURE, EQUIP & TRAIN front line workers, and others concerned about the ravages caused by addiction.
We Champion Your Success and Service in Addiction Recovery
We Champion Your Success and Service in Addiction Recovery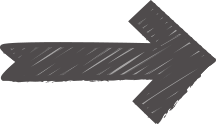 NET Training Institute helps students achieve their unique goals, including:
Personal Enrichment, Personal Recovery, Concern for Friends and Family
Training for Nonprofit Leadership and Pastoral Care
Career advancement through Professional Development and Certification
Relevant Information on Trends and Best Practices in Addiction and Recovery
NET Training Institute (NTI) was founded in 1996, to meet the training needs of the Florida Network on Addictions (The NET) which began in the 1980's. NTI was incorporated as a 501c3 tax exempt nonprofit corporation in 1998.
NTI's parent organization was the 279th "DAILY POINT OF LIGHT" recognized by President George H. Bush in 1990.
The first priority of NET Institute is to Nurture, Equip, and Train front line workers, and others seeking practical skills in addiction recovery, including counselors and therapists pursuing professional development rather than college degrees or theoretical studies.
Organizations served by the original NET included residential regeneration programs for people with substance use disorders, half-way houses, feeding programs, lay counseling, family programs, faith-based support group programs, 12 Step community-based programs, and prison focused efforts.
Since 1996, NTI has served approximately 40,000 students, including students from India, Egypt, Russia, Finland, Ghana, Africa, Ireland, Central and South America, Pakistan, South Africa, Philippines, Singapore, Iran, Sri Lanka, Ireland, UK, Canada, and Bermuda.
NTI's addiction curriculum meets international standards for several professional addiction certification boards thereby providing all our students with a truly unique training opportunity.
Non-Discrimination Policy
In accordance with all applicable State and Federal laws, it is the policy and commitment of NET Training Institute and the International Association of Professional Recovery Coaches (IAPRC)  that it does not discriminate on the basis of race, age, color, sex, national origin, physical or mental disability, or religion.