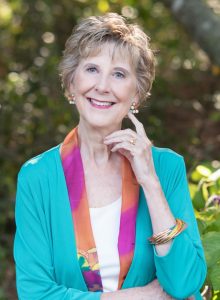 Dr. Jean LaCour is a tireless and joyful advocate for people in recovery and for people who serve in the addiction field around the world. She is a Certified Prevention Professional (CPP), an author, a Professional Recovery Coach (CPRC), a motivational speaker, and a trainer with extensive experience in the evolving field of addiction recovery. She is the co-founder of the NET Training Institute, a 501 c3 tax exempt nonprofit corporation, which offers online training in addiction, counseling, peer specialist support and recovery support services.
Dr. Jean has served as a national panelist for the Center for Substance Abuse Treatment (CSAT) and served on its Partners for Recovery steering committee helping to differentiate and validate recovery support services from addiction treatment services. For two years she served as a statewide Coordinator for the Florida Department of Children and Families and helped to bring $21 million to Florida as part of a federal program called "Access to Recovery" (ATR) which served over 12,000 Florida clients statewide and integrated recovery programs with clinical treatment.
Dr. Jean is a founding member and past president of the UK based International Substance Abuse and Addiction Coalition (ISAAC) with over one thousand members in one hundred nations.  Personally, she has traveled to thirty nations as a trainer, consultant and curriculum developer with a focus on Russia, Pakistan, Egypt, and India. She has participated in various United Nations workgroups and projects. She is creator of the podcast "The Sobriety Zone", the Recovery Heroes Award Initiative, and the International Association of Professional Recovery Coaches (IAPRC) which combines Professional Life Coach training with a Specialty in Addiction Recovery. Her mission is to raise the standard of care through worldwide collaboration and comprehensive online addiction recovery training.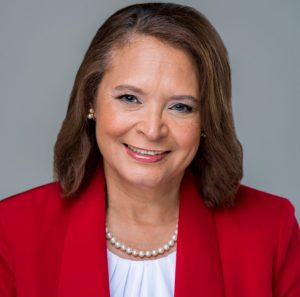 Director of Operations
MHR, SPHR, SHRM-SCP, CM, CRSS, CPC, CPRC
Cheryl A. Brown, has more than 20 years of experience as a human resources, management, recovery and education professional. She is currently serving as the Director of the NET Institute – Center for Addiction and Recovery Education. Cheryl's accomplished career has taken her in many directions. She is the former Director of Training and Development for Florida's Blood Centers and has acquired broad experience through her work as a Human Resources Manager. As an Organizational Development and Training Specialist with industry leader, AT&T, Cheryl was recognized nationally for other work that she did relating to corporate compliance and the development of online learning systems. In additional to being an advocate for lifelong learning, Cheryl has been a University level faculty member since 2004, currently teaching at University of Phoenix and Strayer University.
Cheryl earned a Masters degree in Human Resources Development and Administration from Barry University, and a Bachelors degree in Professional Management from Nova Southeastern University. In addition to her degrees, she is a Senior Professional in Human Resources (SPHR), a Certified Manager (CM) and was the 2008-2009 Chairman of the Board of Regents for the Institute of Certified Professional Managers (ICPM). She is a Certified Recovery Support Specialist (CRSS) and her professional associations include the Society for Human Resources Management (SHRM) and the American Society for Training and Development (ASTD).